Our team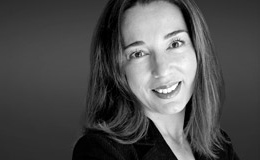 Melania Borrielli
Melania is the founder of the ResRei Sardinia firm and manager of the Montreal office. She studied Economics at the Turin University, where she specialized in consulting and organization.
She has been consultant-auditor for international firm KPMG, in Italy and France and has been accountant in charge of balance sheets for AG2R-La Mondiale, in Paris (France). She has put together the business concept offered by ResRei Sardinia from her personal experiences. Her audit experience is a guarantee of rigor, work objectives, compliance with the deadlines, confidentiality. Her Mediterranean origins are the guarantees of openness, passion and creativity.
She speaks Italian, French and English.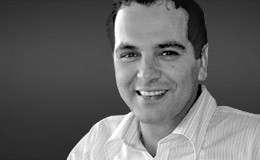 Daniele Borrielli
Daniele is the manager of the ResRei Sardinia office in Sardinia and he lives in Castelsardo.
He studied architecture from the School of Polytechnics of Turin.
He has completed several projects in the sector of residential tourism, in the province of Sassari, Sardinia. He has full mastery over 3D architectural design and wood construction techniques. This record fully qualifies him to assess the value and quality of the properties proposed against the price requested. Furthermore, where renovations may be needed, he can make his connections with reliable contractors from various building trades (masons, plumbers, electricians, wood and wrought iron craftsmen, etc.) available to you.
OUR PHILOSOPHY
We want to introduce an innovative package that draws on international real estate practices, in Sardinia. We are especially keen to introduce practices from English-speaking countries. Our approach will focus on prospective owners and offer them a highly customized service to enable them to achieve their dreams.
Distance, language barrier, local regulations and fragmentation of the Italian real estate market can stand in the way of your desire to purchase a perfect home in Sardinia, Italy – a country other than your own. ResRei Sardinia offers you practical solutions and independent advice to help you meet this desire. We will listen to you to help you refine your needs, set your priorities, and target a geographic area, while offering all the comfort and efficiency of a "turnkey" service. In order to have a good start though, we need to develop a relationship based on trust and mutual respect. To this end, we suggest that you take a little time to read our ethics charter, which explains our approach.
To  learn more abour our ethics and read our Ethics Chater, click here .
Result - Based Fees
An assessment, specific to the project, will be conducted to assess its feasibility and work out the amount of fees.
When broken down, our fees include consulting and research fees. Consulting fees will consist in a lump sum payable at the beginning of the mission to cover a number of services that occur beforehand. Research fees shall be proportional to the value of the property, with a rate that decreases conversely. They are payable on the date of signing of the notarial act. Where the research mission has been successful, consulting fees shall be deducted from research fees as we receive compensation only upon actual purchase, at the final transaction. Although we avoid transactions via other real estate agencies as much as possible, where applicable, our research fees shall be reduced pursuant to the contract. We can assure you that our compensation is frequently offset by the time and money saved by making relevant visits and providing useful advice at price negotiation. Feel free to contact us to request a quote – quotes are customized, free, and non-binding.